Plywood Masters 2023
Results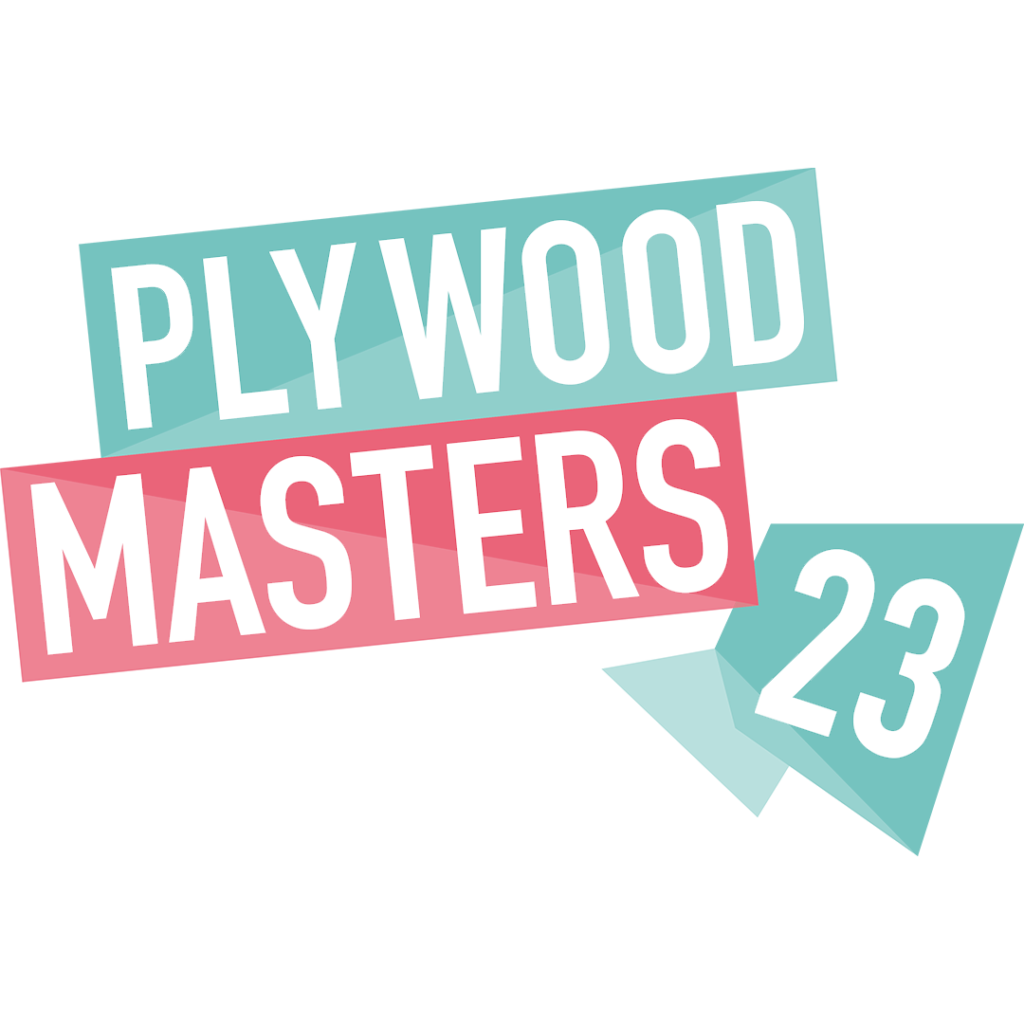 What is the Plywood Masters?
The Plywood Masters is one of the most long-standing bouldering-only competitions in the UK. The first event was held in 2003, when Boulder UK Blackburn first opened.
The Plywood Masters is much more than just another bouldering competition; it is a community event with a fun and friendly atmosphere, where new and experienced climbers have the opportunity to climb alongside some of the biggest names in indoor and outdoor climbing in the UK.
What to expect this year
Qualification round with 30 problems set with everyone in mind.
IFSC style semi-final and final round with professional lighting and sound.
High quality branded t-shirts for all competitors.
£4000 in cash prizes and product prizes including a raffle.
Flying pig pizza on day 2.
Discounted entry for our direct debit or annual pass members.
This year Dave Barrans is our head setter, a former Plywood Master with plenty of experience of the comp we are looking forward to what problems he creates for our competitors. You can expect a mix of our classic pulling and more modern movement with something for everyone!
We will be teaming up with 24/7 TV to live stream the semi-finals and finals, there will be live commentary both in.
Categories
Senior male & female – age 16 – 44 (inc youth a)
Veterans male & female – age 45 – 59
Super veterans (mixed) – age 60+
Time & Dates
Please note timings could slightly change
Qualification
Saturday 4th March:
Doors open: 8:30am
Registration for qualifying session 1 opens: 9am
Qualification session 1: 10am-1pm
Registration for qualifying session 2 opens: 1:30pm
Qualification session 2: 2:30pm-5:30pm
---
Semi-final & final
Sunday 5th March:
Doors open 8:30am
Isolation for semi-final opens-closes: 9am-9:30am
Semi-final: 11am-1:10pm
Isolation for Final opens-closes: 2:30pm-3pm
Final: 4pm-6pm
Rules
All rounds
Each problem has a pre designated starting position, consisting of two fixed positions for both hands and optionally two fixed positions for both feet. Starting holds must be clearly marked.
The finishing hold must be clearly marked.
A bonus point will be awarded for holding a specified hold. This hold must be clearly marked.
Brushes may be used by competitors to clean holds that may be reached from the ground. Other holds may be cleaned by competitors as long as there is no tactile inspection of the holds.
A technical incident is defined as; a broken or loose hold, or any other occurrence that results in a disadvantage or unfair advantage to a competitor, which is not the result of an action on the part of the competitor. The problem must be repaired and the competitor allowed another attempt on the problem.
Qualifying Round
Everyone will compete on the same 30 problems.
There is no isolation for this round. Competitors may watch and communicate with others.
Competitors mark their own score card. Any cheating will be dealt with in an incredibly embarrassing way for that person.
Competitors are allowed unlimited attempts on each problem. A successful first attempt is worth 10 points, a successful second attempt is worth 7 points, a successful third attempt is worth 4 points. Any successful attempt after 3 tries is worth 1 point.
After the qualifying round the competitors shall be ranked according to the total number of points scored.
The top 20 men and women (from all categories i.e. veterans and super veterans can progress to the semi-finals if they score enough points to be in the top 20) will progress to a semi-final round.
Semi Final Round
The semi-final round will be held on our La Sportiva competition wall in the same format as an IFSC world cup semi-final round. The top 6 men and women from this round will progress to the final later in the afternoon.
Final Round
The final will be the same format as a final in a World Cup bouldering competition with the rules set out on the IFSC website.
Spectators
If you have a really good reason for not participating, then we invite all our customers to come and join us on Sunday 5th to watch the semi-finals and finals where you will get to see some of the best climbers in the UK battle it out for the title of the Plywood Master! It is free to come along and watch the event and there will be food and ale available for purchase too. The centre will be closed to everyone except competitors for the qualification sessions on Saturday 4th.
Registration
Below is registration for Plywood Masters 2023, if you are either a Direct Debit or annual pass member we would like to offer you a discounted entry price of £20 instead of £25, to claim this please register at reception.