What is Traverse of the Wads?
Traverse of the Wads is a new competition that embraces Lancashire's love of climbing sideways!
We hope to create a fun, friendly and unique competition that allows you to put your autumn sport climbing and / or traversing fitness to the test.
1st place for M + F get £100 prize money, 2nd and 3rd place will get product prizes from our sponsors.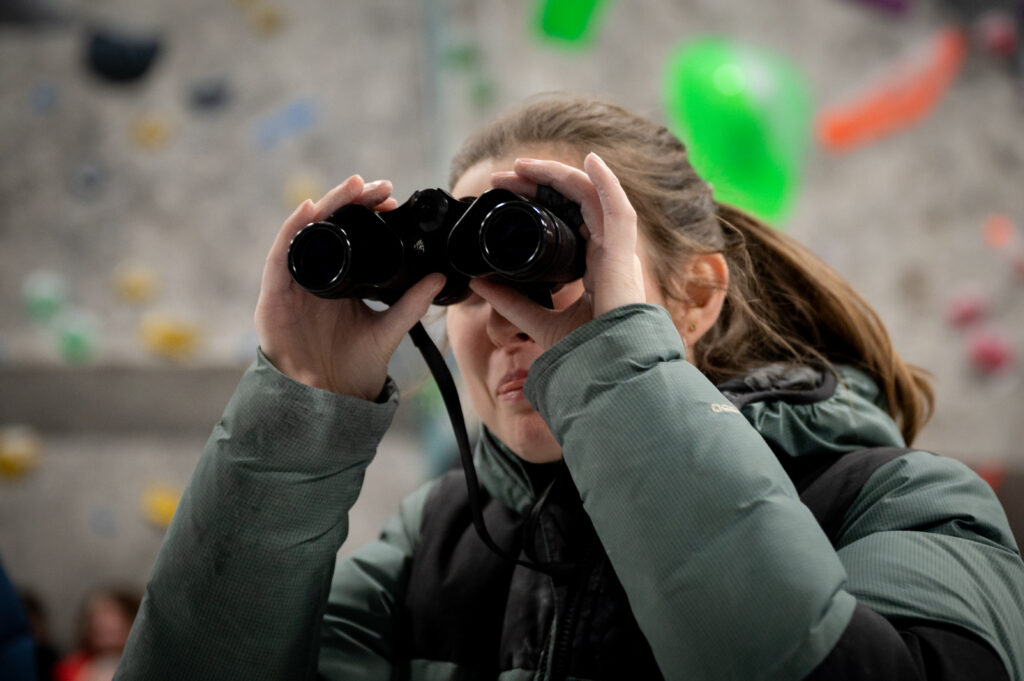 Format & Rules
Qualifying Round
Everyone will compete on the same 3 traverses – 2 on the comp wall and 1 on the warm-up area.
Each traverse will vary in difficulty and also increase in difficulty towards the end, making them accessible to all entrants.
The qualification round will follow a flash format – there will be a demo of each traverse and competitors can watch others climb.
Route-cleaning breaks will be integrated into the schedule.
There will be a minimum of 30 mins rest for competitors after each traverse.
There will be 3 groups of up to 20 competitors and the running-order will be randomly assigned.
After the qualifying round has finished competitors shall be ranked according to the total number of points scored (see "general" for scoring details below).
Final Round
The top 6 men and women will progress into finals.
The final will follow an on-sight format with finalists detained in the isolation area before climbing!
We encourage all other competitors and our Boulder UK community to stay and watch the show!
General
Scorecards are marked by a Boulder UK judge.
Each hold on the traverse is given a number: i.e. "1" is the starting hold. When a climber's centre off mass is moving positively towards the next hold, they will get a "+." If they hold it in control, they will receive the next point.
Each competitor will get a maximum of 6 minutes of climbing time on each traverse.
Each competitor gets a single attempt per traverse; if they fall, their attempt is over.
A technical incident is defined as; a broken or loose hold, or any other occurrence that results in a disadvantage or unfair advantage to a competitor, which is not the result of an action on the part of the competitor. The problem must be repaired and the competitor allowed another attempt on the traverse.
Routes to be set by Alice Thompson & IFSC setter Yann Genoux.
Timings
Please note timings may change
General
Open 8:30am
Pizza 1:30-5:00pm
Close 7:00pm
---
Qualifiers
Registration 8:30-9:30am
Competitor briefing 9:45-10:00am
Climbing starts 10:00am
Climbing finishes 2:00pm
Results 2:30pm
---
Finals
Isolation: 3:30pm
Climbing starts: 5:00pm
Climbing finishes: 6:00pm
Prizes 6:15pm
Spectators
If you are unable to compete but still want to watch the final you can come along and watch the event from 5pm onwards.