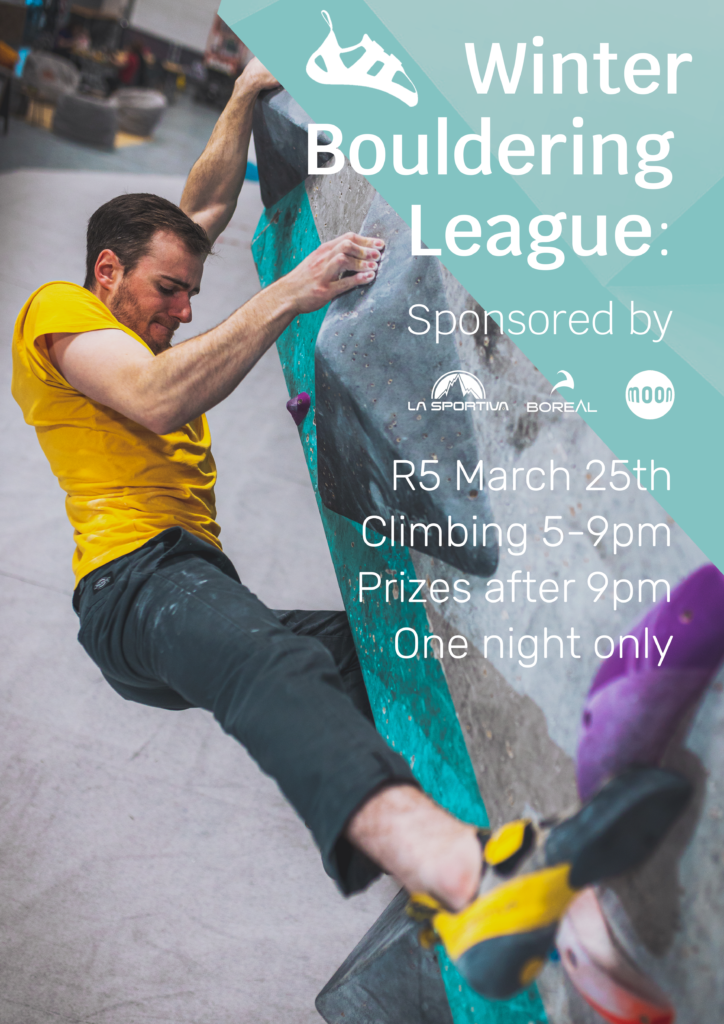 Info
Winter Bouldering League is back for 2021!
With four rounds over the coming months, starting on 18th October. Each round will consist of 30 blocs from V0 to V8+ on our competition wall. Blocs will be a mix of styles from basic pulling to dynamic comp problems and techy slabs, there really is something for everyone.
Categories:
Adult Male and Female (15+)
Vets Male and Female (45+)
Junior 12-14
Junior under 12
Prizes will be awarded to the top competitors in each category.
Your best results from 4 rounds count towards your overall score, with prizes for the top 3 in each category.

Round Dates
Round 1 18th October – 14th November
Round 2 15th November – 12th December
Round 3 13th December – 16th January
Round 4 17th January
Round 5 25 March (one night only)
Score cards will be available from reception for £2 per round